Designed and Sewn in our Atelier
Although hand-sewn shirts are considered a luxury product today, they stem from simpler times. In the past, shirts were made bespoke for local clients, often in small home-based operations. These small workshops – often consisting of only a few seamstresses – perfected their craft and their product. In those days, shirts were designed and sewn by hand based on the clients expectations. We continue to focus on the traditional Italian tailoring handwork for our collections, where it adds details and perfect fitting.

Each shirt is cut by hand to ensure that all patterns are matched on the shoulder, sleeves and placket.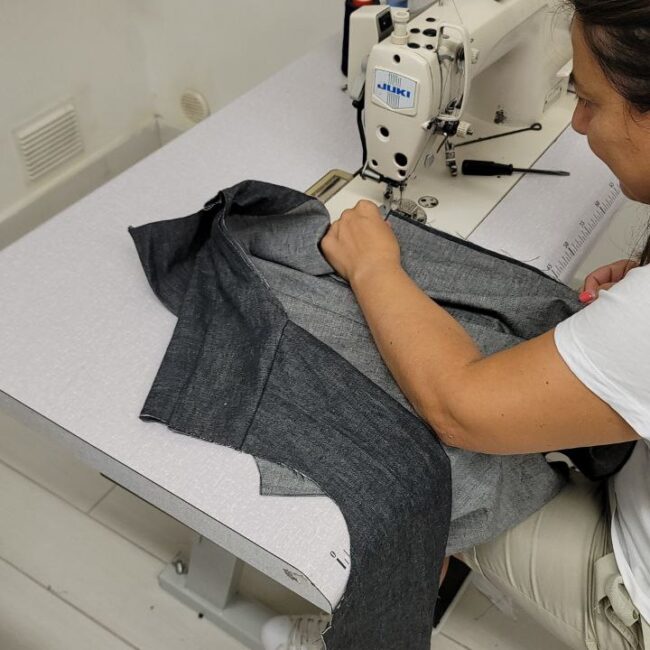 The collar is upturned and fastened with a pin before it is sewn by hand onto the shirt in a circle, giving it a natural curve and roundness.

This helps the collar retain its shape when worn under a jacket, making it less likely to collapse, even when the shirt is unbuttoned. The soft interlining gives it a luxury comfortable wear.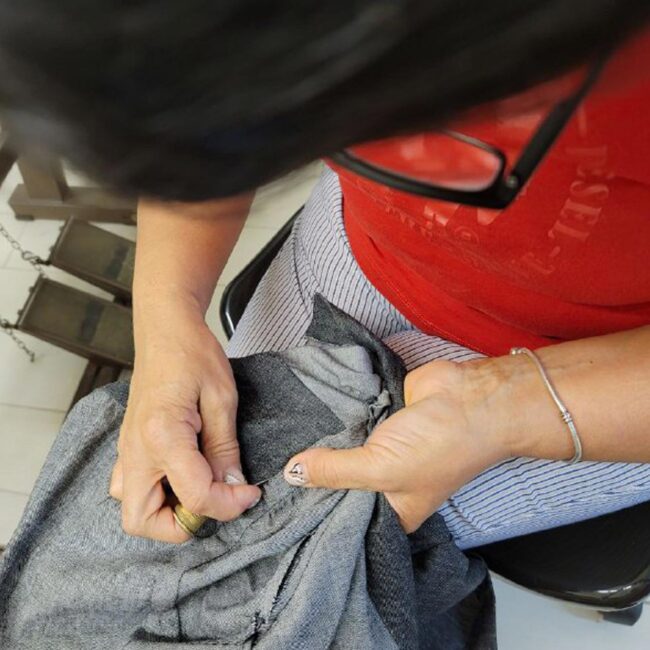 In our town's tradition, the block is stitched first, and subsequently the sleeves are put in. The sleeves are inserted slightly turned forward enabling the sleeve to follow the natural line of the arm. Having the sleeve attached by hand also enables to feed a larger sleeve into a smaller armhole, which is a delicate operation that is impossible to do with a machine. The benefit of this handwork is that it provides flexibility and a higher degree of comfort. The subtle pick stitching on the shoulder line also has a delicate aesthetic.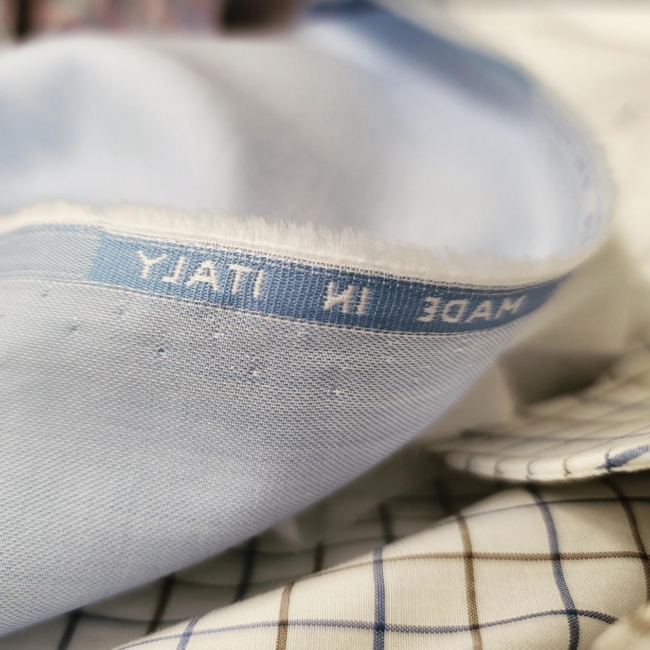 Innovative and Fine Fabrics
The choice of fabric is of course equally as important to a shirt as its construction introduced above. We carefully select ours from premium mills across Italy, from vintage treated linens to Super 100's fine cottons.
The hand-stitching of a Max Stanco shirt buttonhole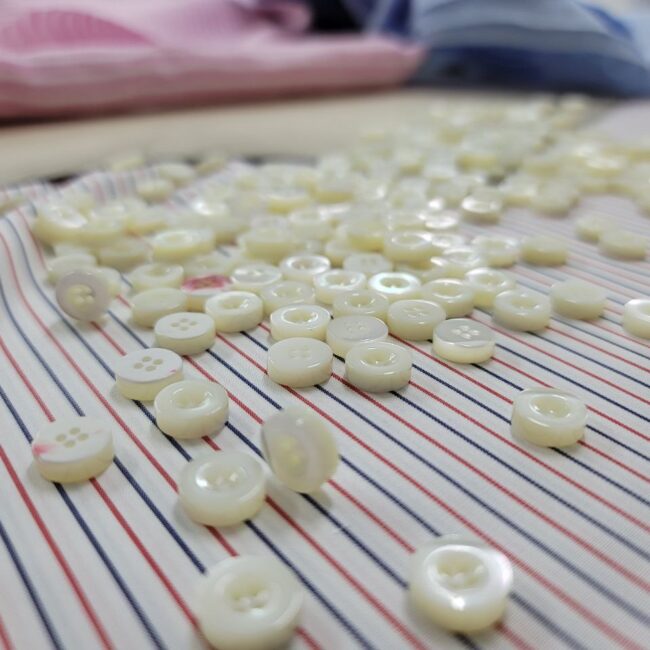 The buttons on our shirts are made from the highest quality mother of pearl. Carved from the inner layer of pearl oysters, shell buttons will outlive just about any fabric – and they aren't just robust and durable. Each button has a deep and characteristic sheen, perfectly complementing the understated appearance of our shirts.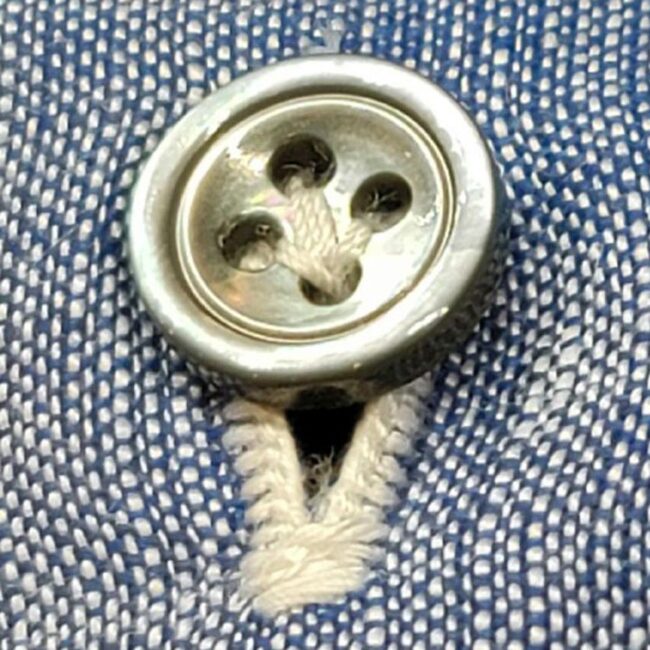 The button Giglio stitching
The final handmade detail on our shirts is the button attachment. Each button is attached by hand in a Giglio stitch style, or zampa di gallina and shanked afterwards. Shanked buttons have an additional thread wrapped around the stitch that attaches the button to the shirt. This enforcement avoids they will loosen with wear. It also creates some space between the button and the cloth, limiting the strain on the button when it's fastened.